The West End Health Foundation Announces Proactive Grant Recipients
ISHPEMING, MI – The West End Health Foundation (WEHF) hosted a check presentation for the Proactive Grant awardees on August 1, 2023. The amount of funding for the Proactive Grants totaled $20,096.
The Board of Directors presented the following Proactive Grant awardees with a check presentation: Copper Shores Community Health Foundation (formerly Portage Health Foundation) received $6,600 for Applied Suicide Intervention Skills Training (ASIST), Great Lakes Recovery Center received $9,500 for its Stepping Stones for Youth Health, and the Greater Ishpeming Commission on Aging received $2,396 for its Seniors LIVE Program. Negaunee Public Schools also received $1,600 for Teen Mental Health First Aid.
For more information about the Proactive Grant or about the West End Health Foundation, visit www.westendhf.org or call (906) 226-6591 ext 104.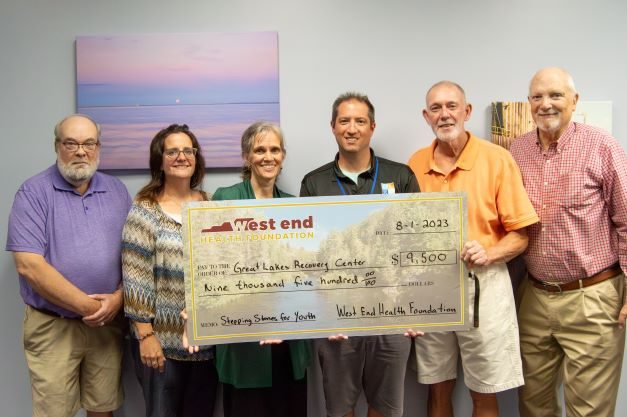 Great Lakes Recovery Center: Karl Lehmann, WEHF; Kori Tossava, WEHF Secretary; Jennifer Santer, Great Lakes Recovery Center; Derrick DePetro, Great Lakes Recovery Center; Tom Edmark, WEHF President; Brian Sheridan, WEHF Board Member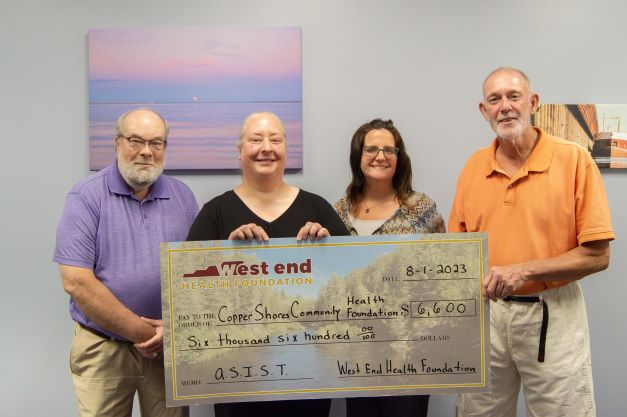 Copper Shores Community Health Foundation: Karl Lehmann, WEHF; Rebecca Crane, Copper Shores Community Health Foundation; Kori Tossava, WEHF Secretary; Tom Edmark, WEHF President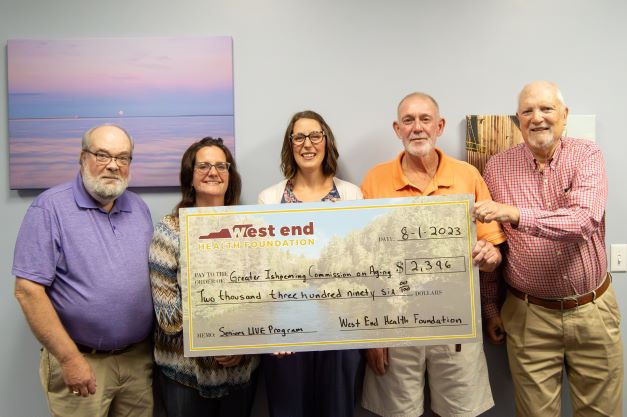 Greater Ishpeming Commission on Aging: Karl Lehmann, WEHF; Ashley Roberts, Greater Ishpeming Commission on Aging; Kori Tossava, WEHF Secretary; Tom Edmark, WEHF President; Brian Sheridan, WEHF Board Member