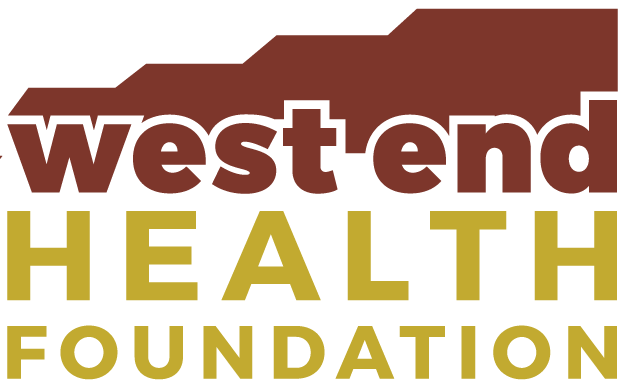 Advancing Health and Wellness in the West End Community
The West End Health Foundation defines the West End as the City of Ishpeming and City of Negaunee and the following Townships; Champion, Ely, Humboldt, Ishpeming, Michigamme, Negaunee, Republic, Richmond and Tilden. Programs and services offered in these locations and to benefit the residents of these municipalities are a priority.
Fall 2020:
Program Grant Application
Open September 1 to October 1
The West End Health Foundation Grant Application is now ONLINE! The Fall 2020 grant cycle is dedicated to program grants. Please note: if you are looking for funding for capital projects, that cycle is in the spring. For questions on how to apply please contact the foundation manager. NOTE: We will NOT be accepting paper applications any longer, ALL applications must be submitted through our online portal.
Event Postponed to Dec. 5, 2020. stay tuned!
The West End Health Foundation (WEHF) is excited to partner with RAMBA and Start The Cycle bike group to bring you something WEIRD!
The West End Indoor Race Day, better known as The WEIRD, is cyclists racing bikes mounted on trainers! The event will be held Saturday, December 5th at the Ishpeming Armory.  As we plan for this upcoming event, we are proud to announce ALL of the funds raised will return to the community through the continued work on our trails and getting at risk kids involved in a healthier lifestyle through biking.
Join us Saturday, December 5  at The Ishpeming Armory located at 900 Palms Ave, Ishpeming, MI 49849.


Get to know us personally. Click here to meet our group of dedicated board members.

Learn more about our current grants and read stories about succesful past grant projects.

View our calendar for information on our upcoming events and how you can get involved.
UP Children's Therapy received their check for the proceeds generated from the 2018 Spring Fling. The funds will go towards their Summer Speech Program, which provides 6 weeks of either individual or group therapy to children generally between 3 and 12 years old.